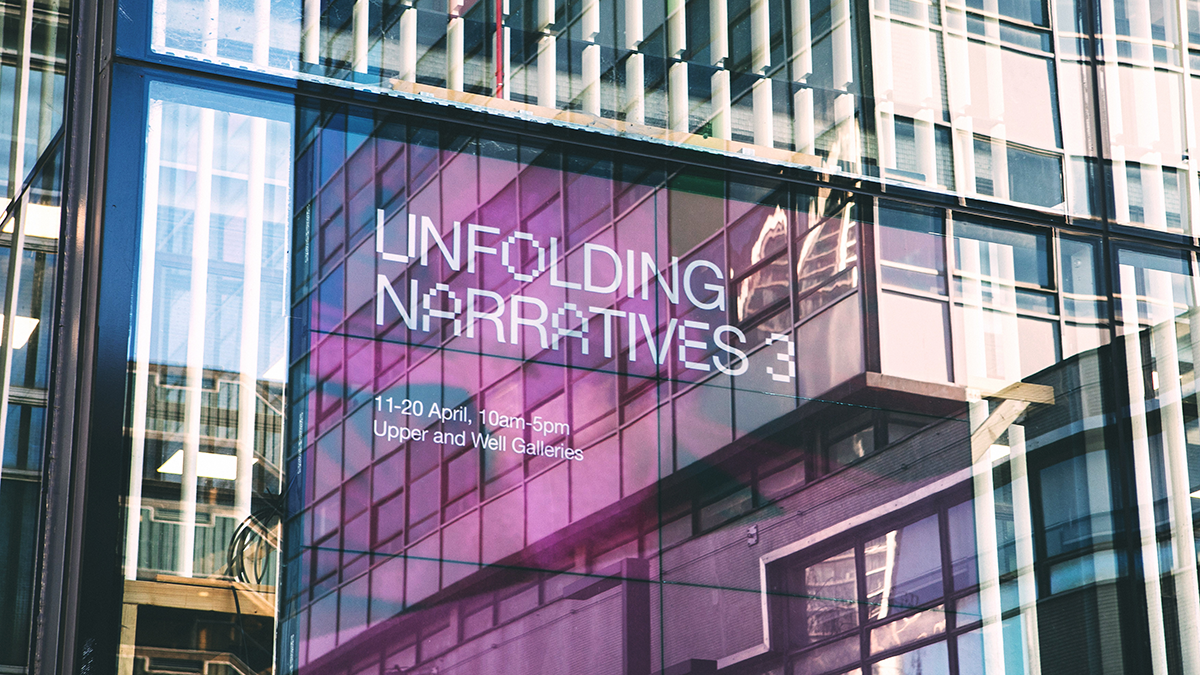 Unfolding Narratives 3 [2023]
Client: London College of Communication
Project leads: A.Melling, J.Slater
Role: Lead designer (in-house)



LCC's Unfolding Narratives 3 gave fourteen Doctoral students the chance to exhibit their research.

Having been briefed to create an identity for the exhibition, I developed a concept that was inspired by the number 3. The number's form was interpreted as a piece of paper viewed in various states of unfolding.

This concept resulted in a flexible visual system, which allowed for student imagery to be incorporated within the identity. The finalised identity was realised through a series of posters, motion graphics and gallery space graphics.