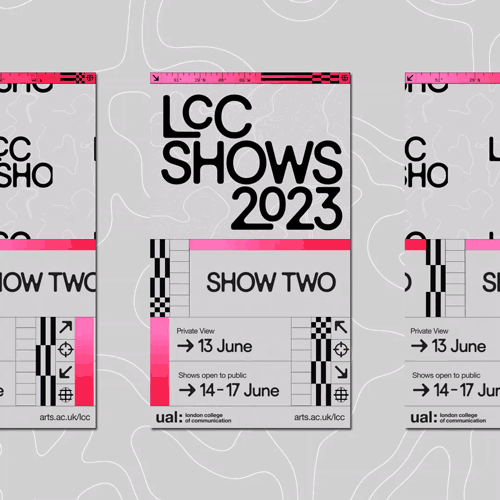 LCC Shows [2023]
Client: London College of Communication
Project lead: N.Alderwick
Identity Design: Kaam Kaaj
Role: Motion designer (in-house)





I was part of team that commissioned Studio Kaam Kaaj to design the visual identity for the LCC Shows 2023.

As part of my support to them, I helped to develop their identity into a motion system. Their identity design was built around the idea of navigation, alluding to the continuing creative journeys that students on. I sought to accentuate this theme, through a sense of orientation, scale, topography and exploration.